Founder
Founder
Yoichi Ueno(1883-1957), our founder, was a scholar of Business Administration and Industrial Psychology. He graduated from the Tokyo Imperial University's Philosophy Department major in Psychology. After graduating, he studied business efficiency and scientific management and became a specialist in field.
He thus has been referred to as the father of business administration in Japan. As the first management consultant in Japan, he introduced American management concepts and techniques to the industrial community in Japan.
Thanks to these achievements, Ueno was introduced in "The Golden Book of Management" and became widely known througout Europe and the U.S. His management philosophy, a blend of F. W. Taylor's scientific management system and Oriental thoughts, has garnered much attention and acclaim.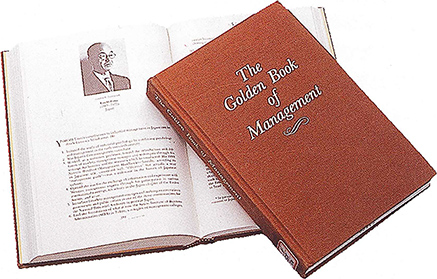 The Golden Book Of Management